Bulk orders
It doesn't matter how small or big your order is. We offer you exclusive prices. Order in bulk and save up to 50% with Kreativator!

Whether you need some printed t-shirts for a surprise party, some company polo shirts, more than 50 custom hoodies for your uni society, or 300 tees for a promotional event, we offer you exclusive discounts. You probably already know that ordering in bulk will lower the price per unit, but did you also know that we offer you an exclusive fare for two items? With our quantity discounts, the more you buy, the more you save. You don't need to wait for getting a quote, just click on the Discounts button under the price after you finished your design, and check our actual discount price offers. You save time and money with our automatic price calculator! Order your personalised product and wear it next day!
Follow 3 simple steps:
1. Design your customised item. Add text, picture or use our ready-made templates. Combine variable options to make your design perfect fit for you.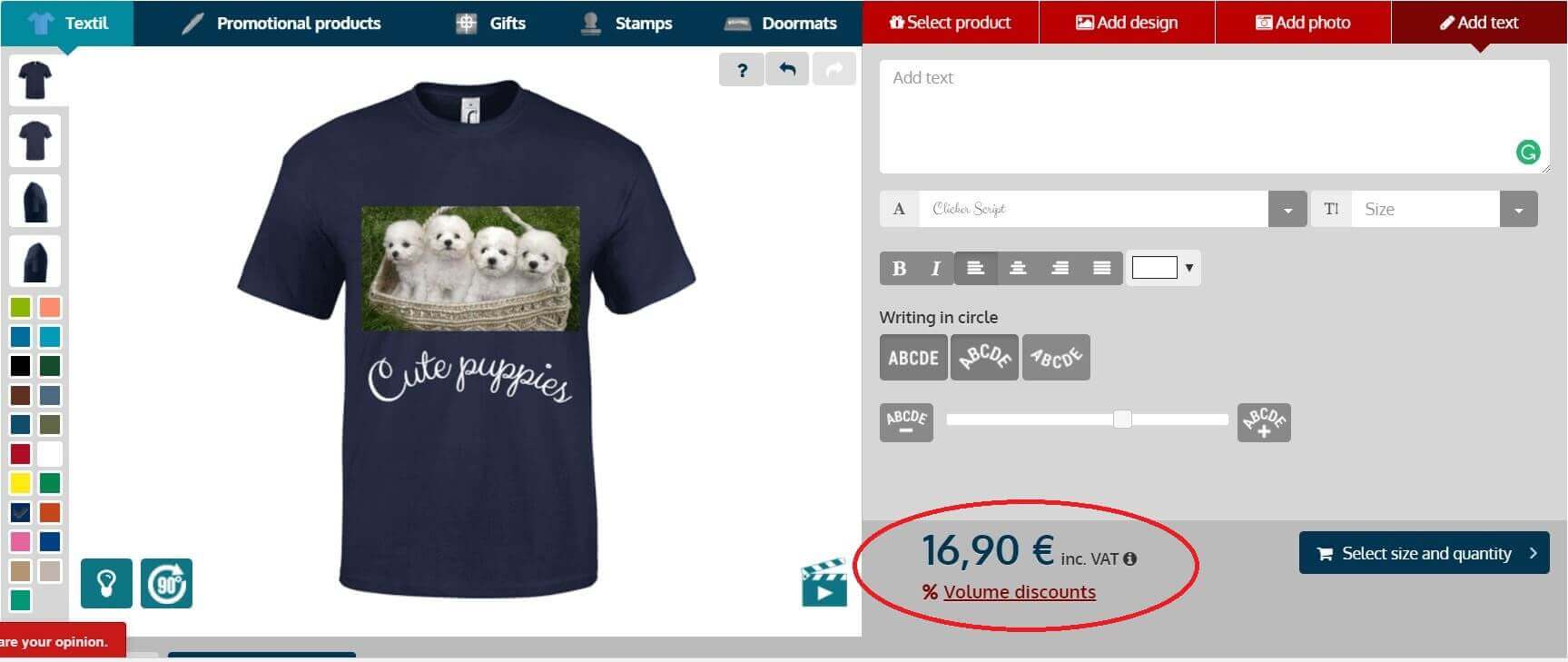 2. When you finish creating, click on the Discounts button to check our actual discount price offers. The discount price is valid for the specific item (for example men's Regent tee) regardless of choosing different colours, sizes and designs. The table merely informative, you may select the right quantity and sizes in the next step. So close this window first and go to the next level.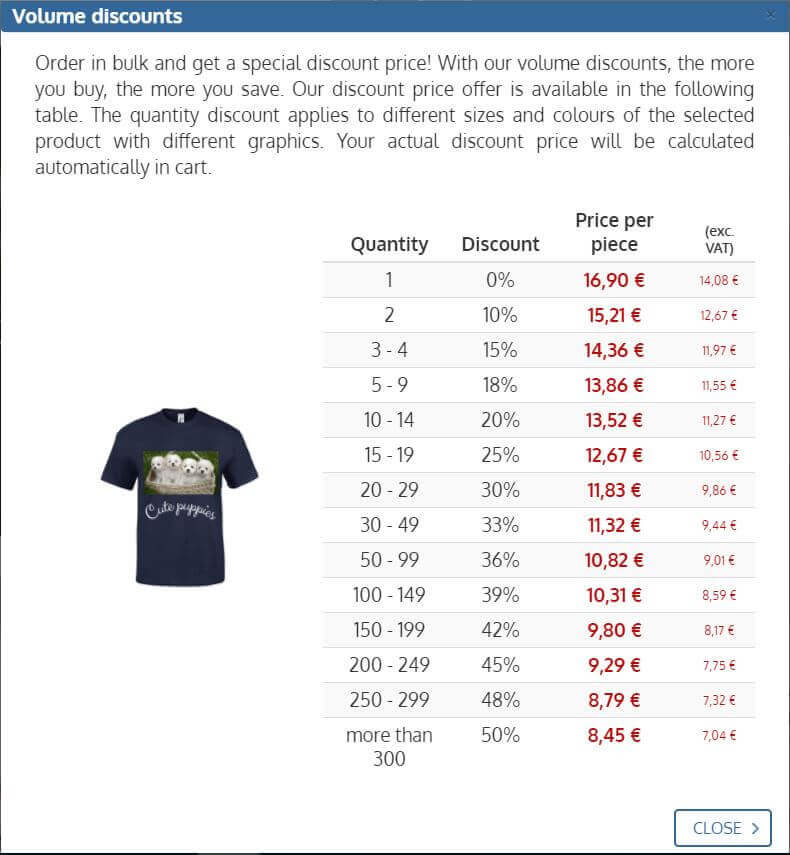 3. Select size and quantity by clicking on this button on the right bottom corner. As you increase the quantity, our automatic calculator already calculates your actual price and savings. In the right upper corner, you can find in stock and delivery information. The products get into the basket with the selection of the quantity, and you can continue shopping.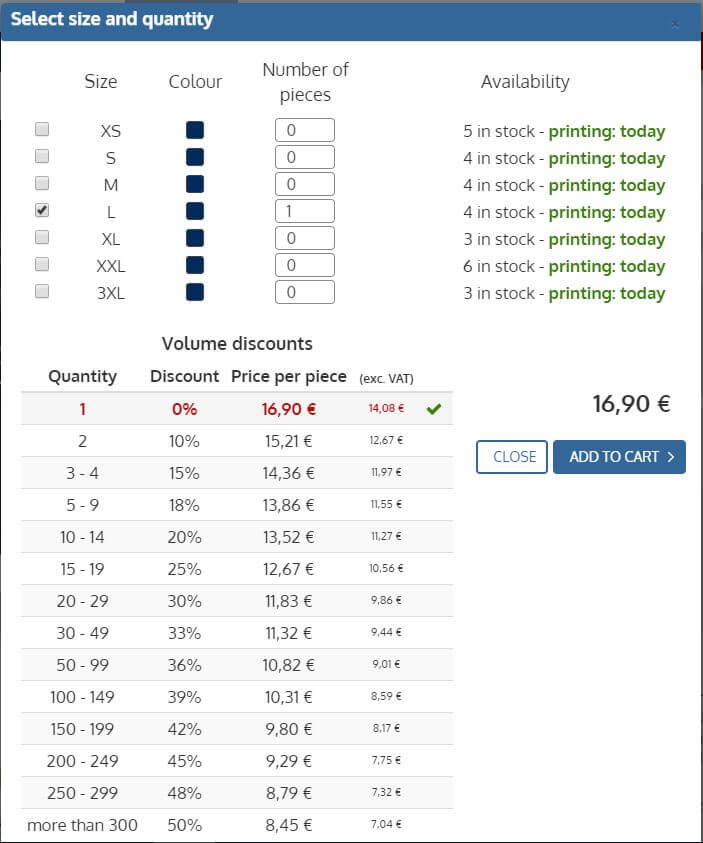 Advantages:
- lower price per unit
- time-saving
- valid for any colour and size
- valid for different graphics
- automatic recalculation

Why would you be waiting?

Click on our online designer and create your personalised product, put it into the basket, then before would make realise the measure of your discount, your full packet waits for you on the post with the shirts already. :)